About the Founder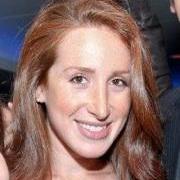 Sasha Lipton is no stranger to community service work and helping others. At a young age she spent time with her father delivering food to homebound seniors for Meals On Wheels. Over the years she has worked at numerous soup kitchens and also sponsored a child from the Dominican Republic through Children International. In the summer of 2006, Sasha volunteered as a counselor at Camp Sunshine, a retreat for children with life-threatening illnesses and their families. It was during the same summer that she got the idea for Second Chance Toys.
Driving with her mom through neighboring towns, Sasha saw many toys being disposed of at the curb, and most of them were as good as new. It got her thinking about how discarding toys was wasteful and terrible for the environment, and that many children would love to have them. As a result of her vision and efforts, Second Chance Toys is now a 501(c)3 nonprofit and hundreds of thousands of toys have been and continue to be donated to organizations throughout the United States and internationally.
Because of the uniqueness and dual nature of the mission, Sasha's efforts have been featured in numerous magazines, newspapers and on television and radio shows, including ABC TV News and Good Morning America as well as NBC TV News, WOR News Talk Radio, NPR, Fox News, cover stories in the Star-Ledger and feature stories in KIWI and Parents magazines. In addition, Sasha has been a featured speaker at the Good and Green Marketing Conference in Chicago regarding the impact of Second Chance Toys on the environment and children.
Sasha's efforts have been recognized with a President's Volunteer Service Award on behalf of the President's Council on Service and Civic Participation. She was a Distinguished Finalist and recipient of the bronze medallion from the 2008 Prudential Spirit of Community Awards for outstanding volunteer work, and she was recognized with a Resolution from the Union County Board of Chosen Freeholders for her work in the community.
A graduate of Northwestern University, Sasha is presently a Digital Producer for Everyday Health in New York City where she is honing her business, marketing and creative skills. Her vision is to build Second Chance Toys into a thriving national charitable organization with community involvement and impact coast to coast and far beyond.